The whole purpose in life for the voind robot is to actuate the physical controls of vintage studio equipment, effectively allowing the remote operation of the equipment.
To accomplish this the end effector must be quickly and precisely positioned over the controls and for that a strong arm is required.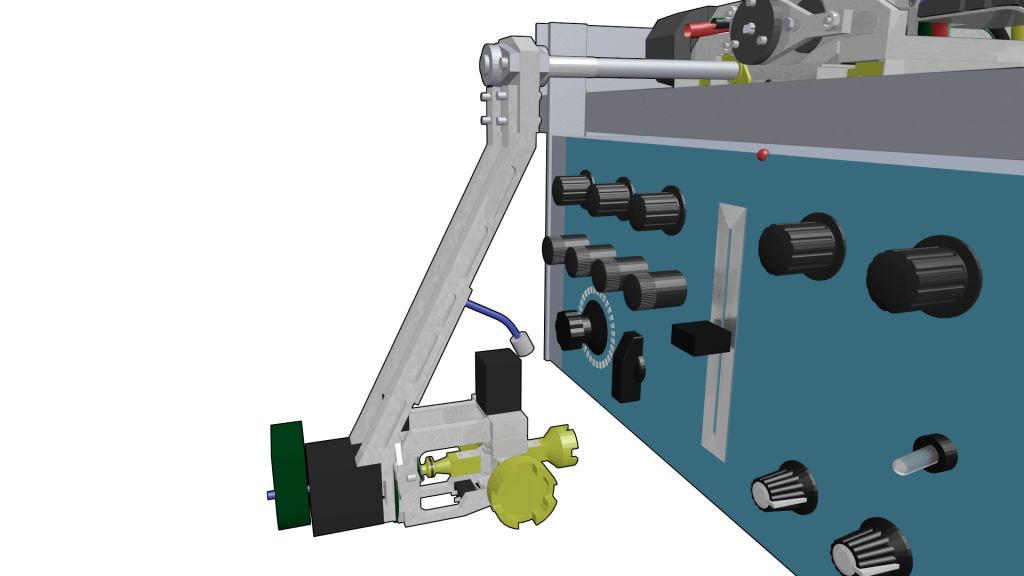 The main requisites for the arm assembly were:
the weight (all the assembly should weight less than 750g)
the arm's structural rigidity (resistance to torsion on all axes)
the rigidity of its clamping to the shaft
The arm structure is made of aluminum which was first machined using a CNC router.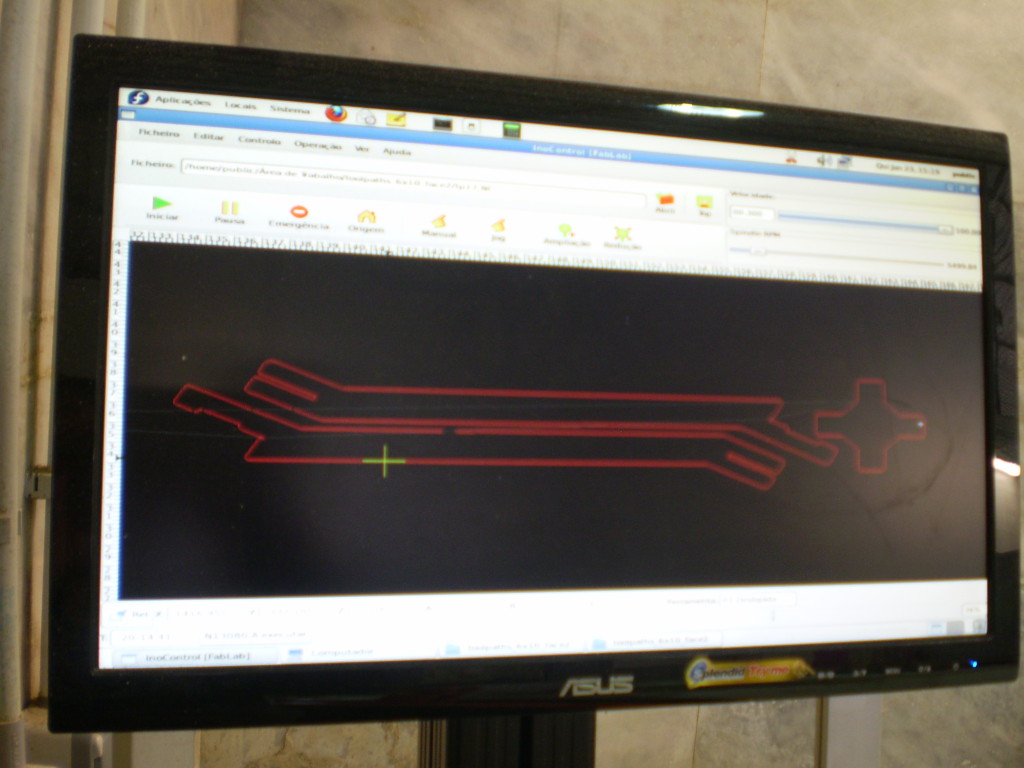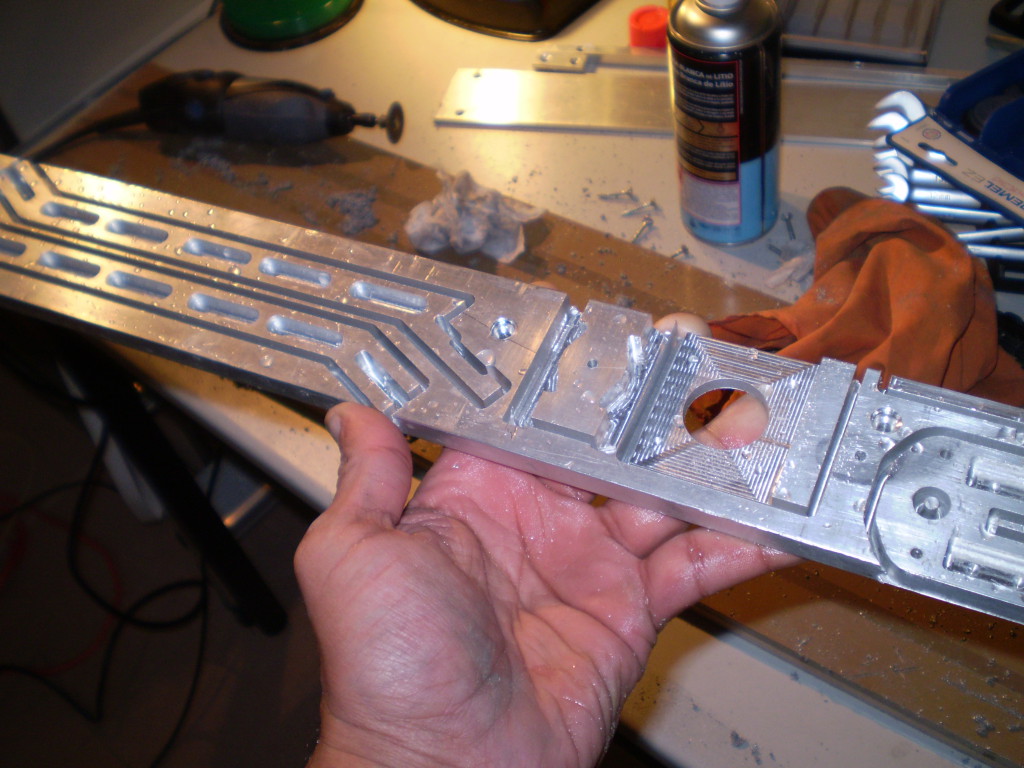 After cleaning up the parts their dimensions were checked and minor adjustments made so they would fit precisely into one another.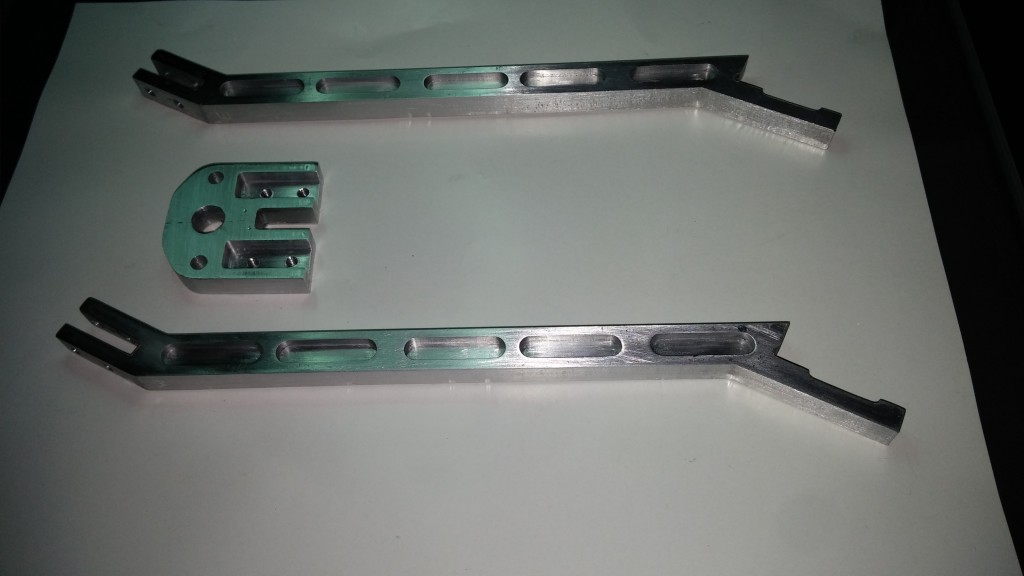 Initial assembly allowed us to mark the exact locations for the fixing screws, which were then carefully drilled through the temporarily joint parts.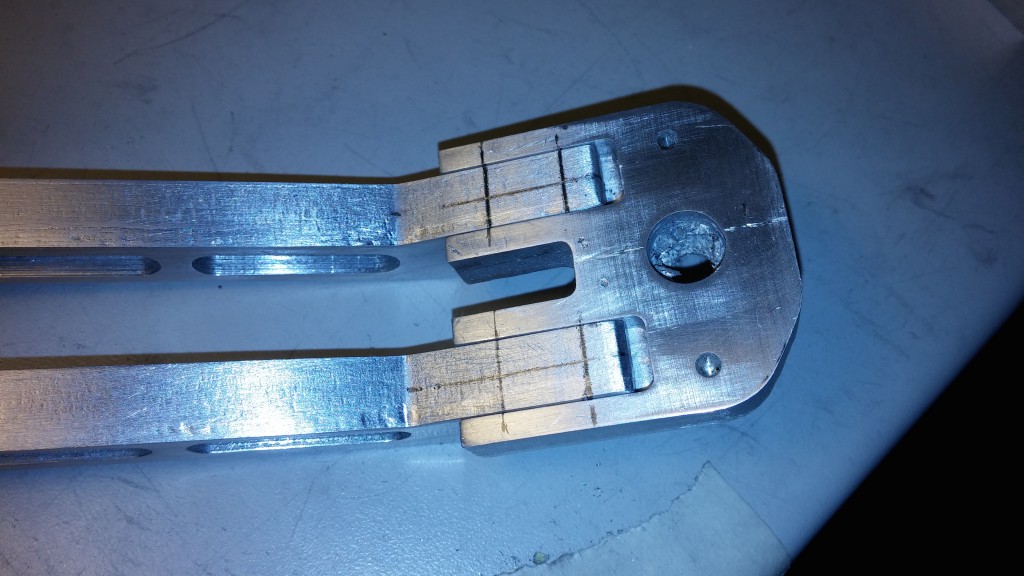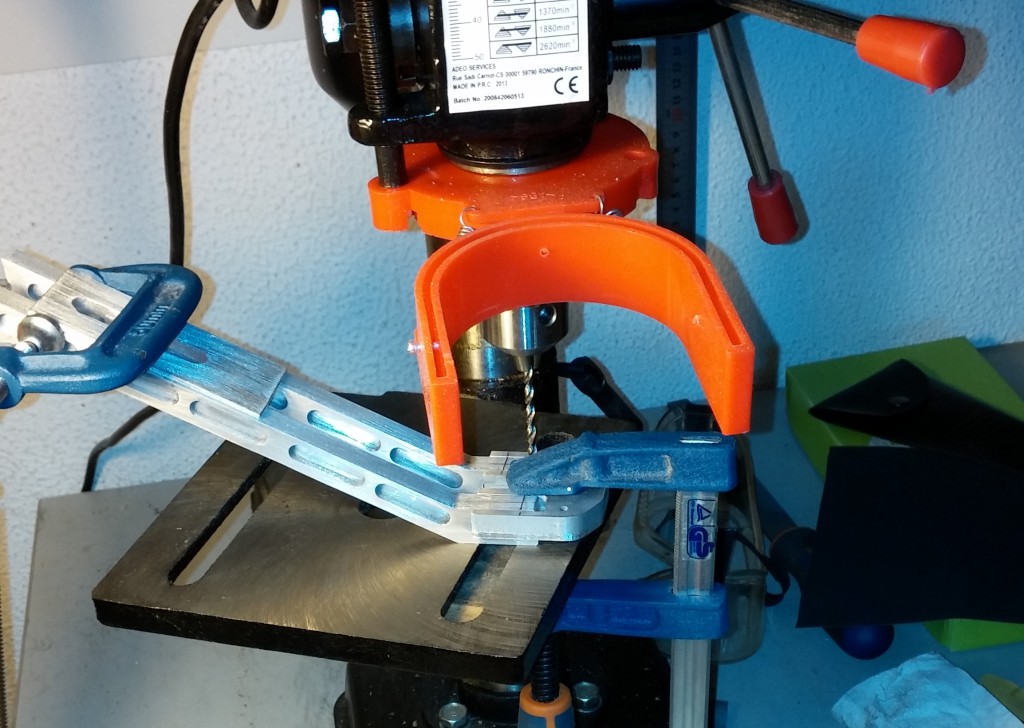 The lower end of the arm attaches directly to the "wrist" motor, making it effectively a key element of its structure. These holes were also carefully marked and drilled.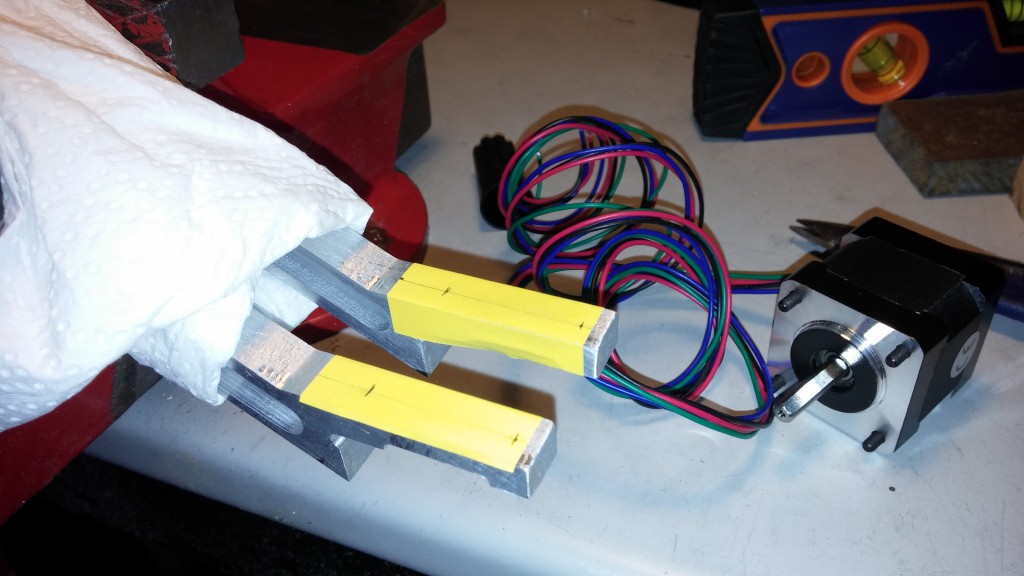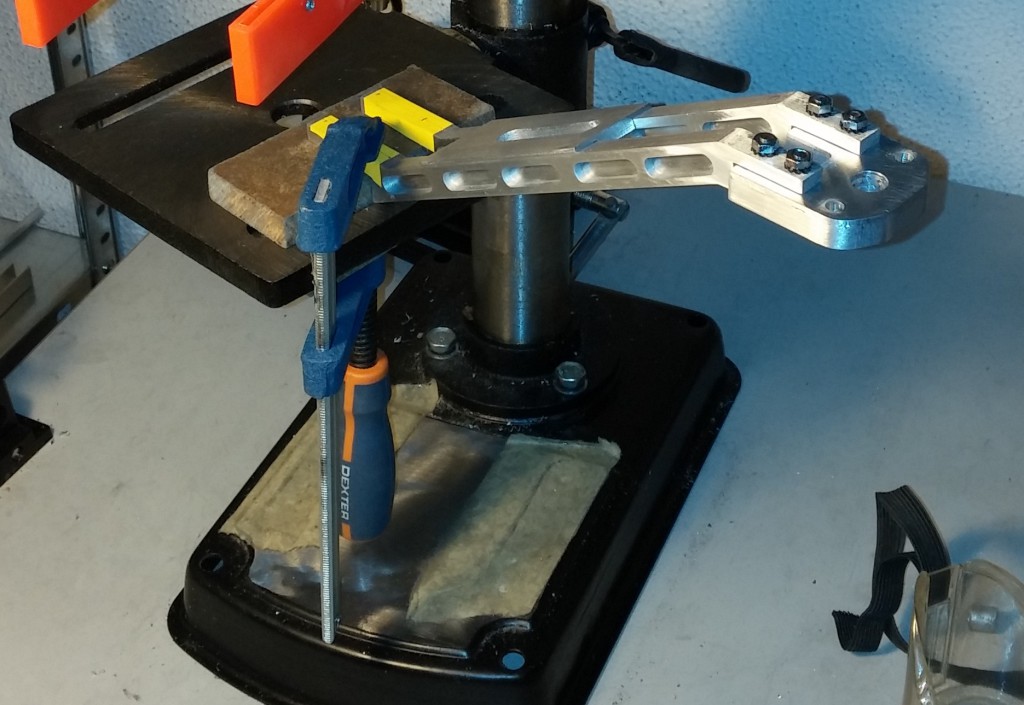 The arm was then temporarily clamped to a dummy shaft to access its overall stiffness.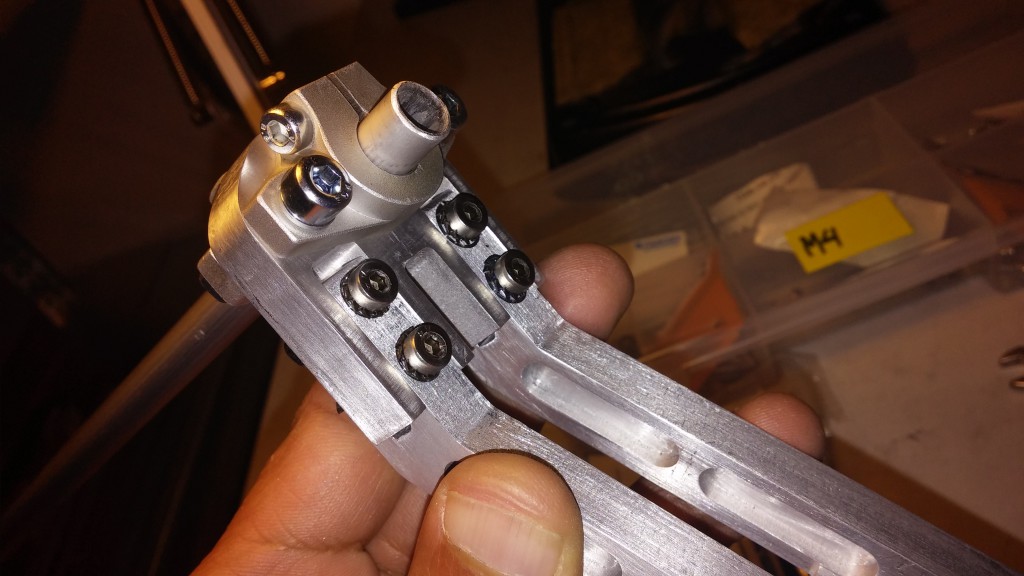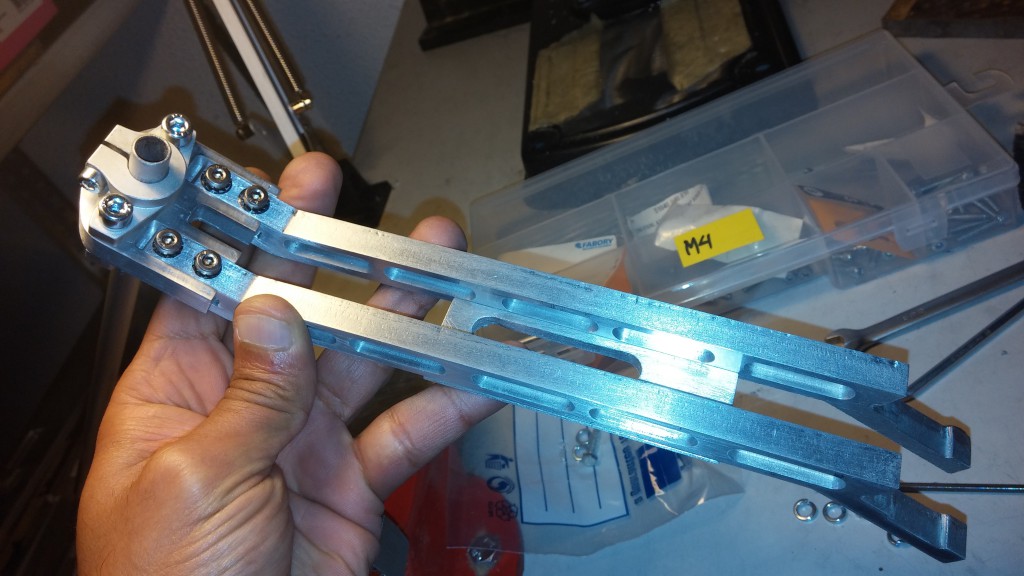 Finally the arm was clamped to the aluminum shaft to test its integration with the robot.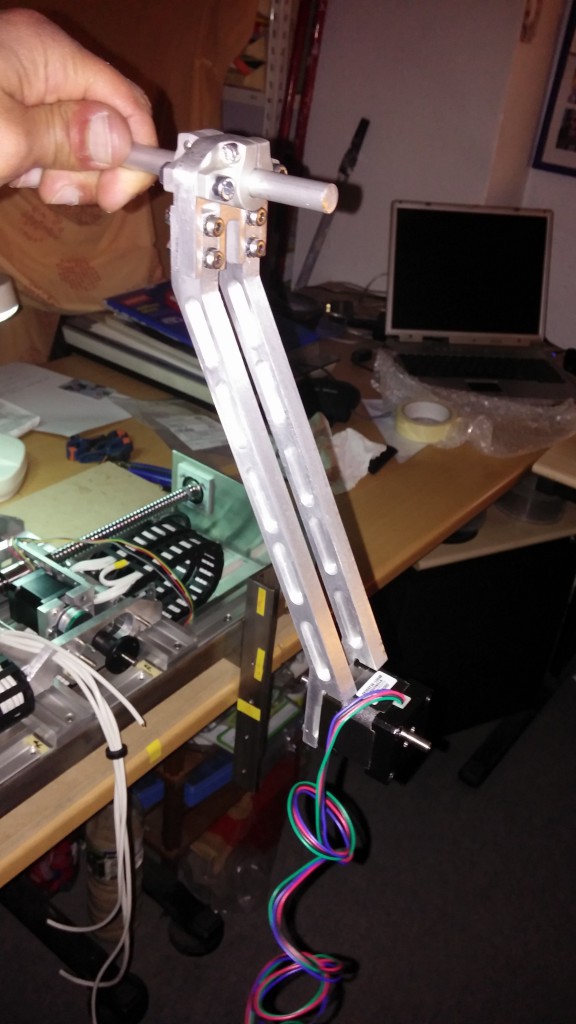 Our tests so far demonstrated that the arm requisites are being met. However the aluminum shaft on which it is clamped has proved to be too flexible causing an unacceptable degree of torsion to the whole assembly.