Some of the parts for the voind robot project are built from bent sheet metal. This is the case for the two stainless steel chassis side plates on which the main ballscrew is mounted: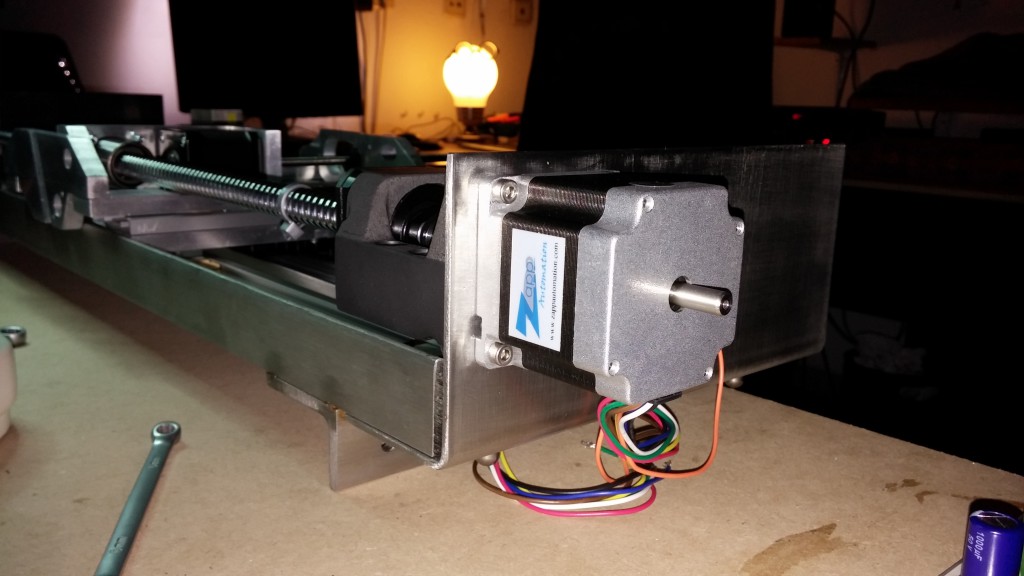 Fortunately, having sourced the chassis construction to a very competent expert on metal fabrication, I never had to account for the material along the bending lines and only specified the final dimensions of the finished parts: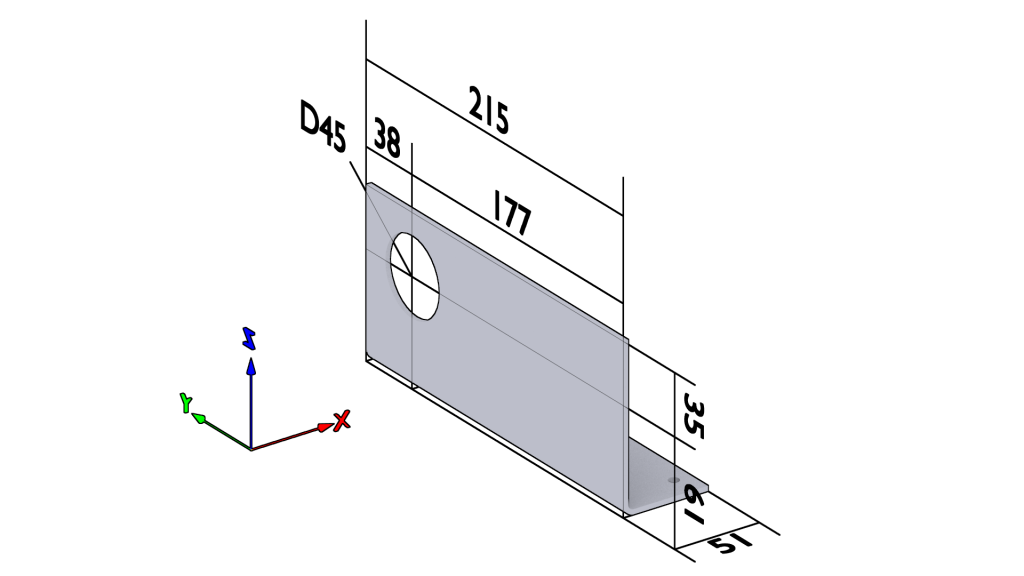 However as I soon discovered while fabricating the X Assembly cable guides supports from aluminum sheet, correct calculation of both bend allowance and bend deduction are paramount for obtaining a precisely dimensioned part from metal bending.
The failure to understand how to correctly incorporate the bending into the flat part design was partially responsible for multiple attempts at this part fabrication: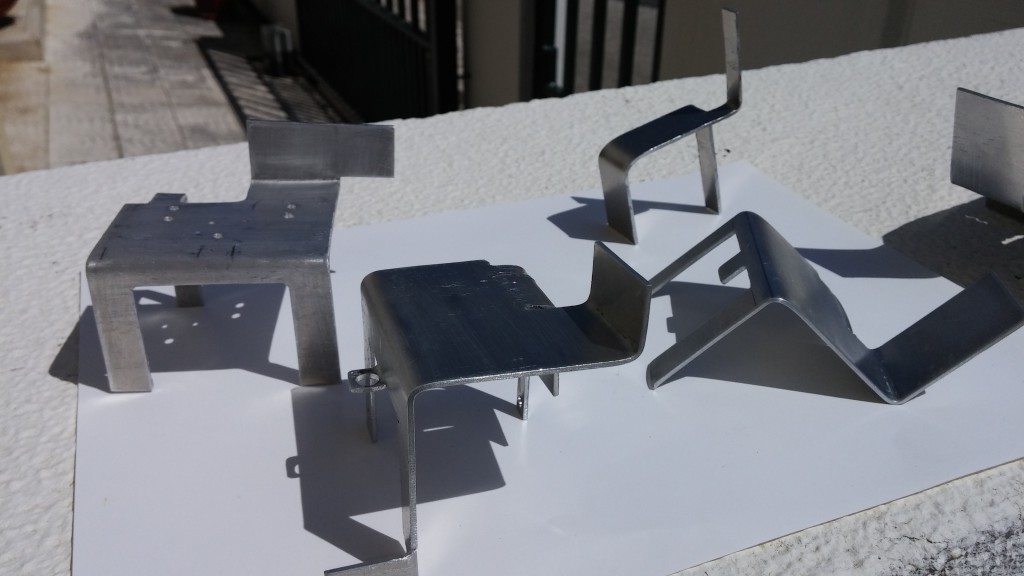 We finally got it right after using a mockup of the part which included the main bends but using only a narrow cross section of the finished part (the part on the upper right image above). Taking precise notes of the bending lines and adjusting them accordingly on the production part landed us with a precisely dimensioned part (almost) ready for integration!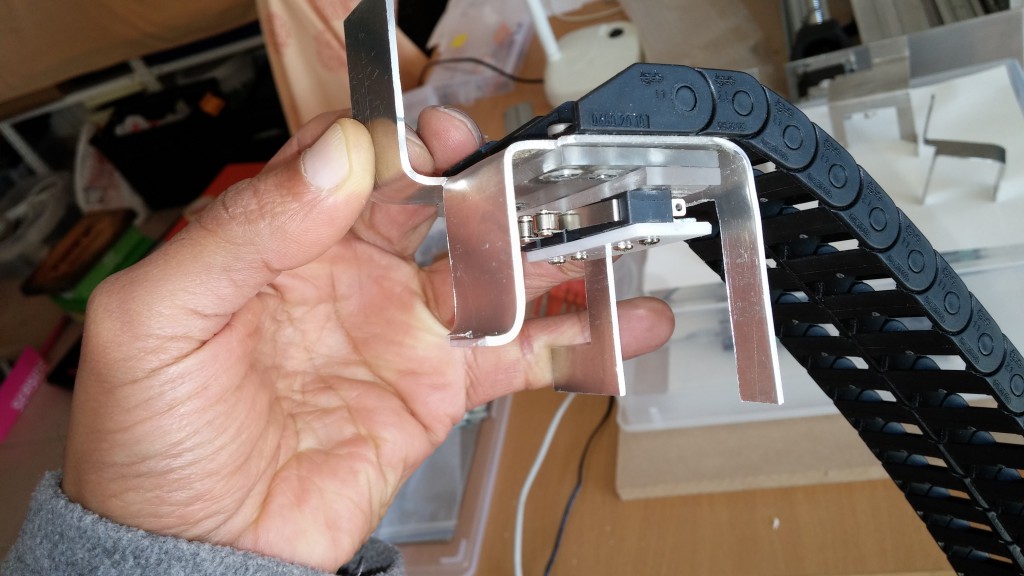 More bending action lies ahead as we prepare to fabricate the more complex Y Assembly Cable Guide supports.